Story Idea: Consumers Should Be Aware of Moving Fraud
There's a lot to think about in the midst of a major move: maybe a house is being purchased or sold, kids might be getting enrolled at a new school, and as often as not a lot of money is changing hands. But consumers need to know that there's more to moving their belongings than putting them in boxes and handing them over to a moving company.
The Federal Motor Carrier Safety Administration is warning consumers about moving fraud as part of their "Protect Your Move" campaign, and the National Association of Realtors® is helping to spread the word.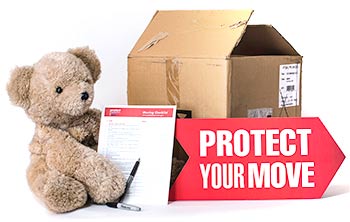 "There's a lot to consider when making a move, and consumers should be aware of the threat that moving fraud presents," said NAR President Tom Salomone. "Most companies are reputable, but having good information can help consumers protect their belongings and get recourse if they need to file a claim."
There are some big questions that consumers need to answer:
What is a moving company's policy regarding damaged goods?
Do they have a dispute settlement program?
What recourse do consumers have if some of their possessions go missing, and is the moving company properly registered with FMCSA?
In one scenario, FMCSA warns that an unscrupulous moving company may even hold a consumer's goods hostage, refusing to return or unload their belongings until increased or unexpected fees are paid to their satisfaction.
This isn't a hypothetical situation; over 3,000 moving company fraud complaints were filed in 2015, with a $10,000 average loss per claim.
"While the majority of interstate household moves happen without incident, for some, the moving process can be a stressful experience," said T.F. Scott Darling, III, acting administrator, Federal Motor Carrier Safety Administration. "Before selecting a mover, FMCSA encourages all consumers to use the agency's 'Protect Your Move' website to research an interstate moving company's safety records and consumer complaint history, as well as learn how to identify the warning signs of fraudulent companies."
Story Springboard:
To get started, visit FMCSA's "Protect Your Move" campaign website. It has resources for movers, as well as "red flags" to watch out for, information on enforcement actions, and contacts for state-level enforcement bodies. Then, read FMCSA's factsheet and brochure for movers.
You can view all of NAR's Real Estate Story Ideas here or follow the RSS feed here.
Each month, NAR produces a few story ideas for the media, presenting timely topics accompanied with background information and facts related to the real estate market. These housing and real estate story ideas are designed to help media generate content for news stories, hopefully serving as a helpful resource to those in the media looking for stories or new angles.